ADMISSION CRITERIA OF AUSTRALIA
Following are few steps to apply in Australian University
Decide on your preferred course and institution.
Submit your application to the institution.
Go to official website of the selected university. In Admission section they will provide you a form to fill and submit.
You will have to submit all required documents.
Receiving and accepting a Letter of Offer.
Receiving your electronic Confirmation of Enrolment (eCoE).
University will send you or your agent an eCoE if you accepted the offer.
Apply for your student visa.
Documents Required:
Undergraduate
Passport Copy
Bachelor Certificate
Bachelor Transcripts
recommendations / Work Experience letter ( If available)
CV (If available)
Bank Certificate
Source of Income
Postgraduate
Passport Copy
Bachelor Certificate
Bachelor Transcripts
Recommendations
Work Experience Letter
CV
Personal Statement
Bank Certificate
Source of Income
English Requirement
All students must be fluent in English language if they are to succeed at university in Australia.TOEFL score of at least passing marks for both Undergraduate and Postgraduate or IELTS score of at least 6.0 for Undergraduates and Postgraduates studies, 5.5 for Diploma and 5.0 Overall for ELICOS or Foundation.
DOCUMENTS REQUIRED TO APPLY AUSTRALIA STUDY VISA
Following are a few Types of Student Visa for Australia
For students undertaking English Language Intensive Courses for Overseas Students (ELICOS).
For students studying at primary or secondary school in approved Secondary Exchange Programs.
For Vocational Education and Training (VET) students to get Diploma/Certificate.
For Higher Education like Bachelor's and associate degrees, Graduate Certificate, Graduate Diploma and Masters Coursework.
For Postgraduate Research like Masters and PhD by research.
Let's you study courses that does not lead to an Australian award.
For all types of full Courses tackled by AusAID or Defence students sponsored by the Australian Government.
It is student guardian's visa. If student is younger than 18 years of age or needs special care in exceptional cases.
It allows fresh engineering graduates to gain up to 18 months of skilled experience. You can do anything in this time span i.e. study, work, travel etc. It is a temporary visa. However, you can try for PR afterwards.
Before You Apply for Australian Visa:
Check what Visa you need from above guide.
You have to be accepted by an Australian Educational Institute.
Check and collect Required Documents written below.
Required Documents to Get the Visa for Australia:
Original passport with one copy(s) (Passport should be valid for next six months at least).
Certificate of Enrolment or Letter of Offer
Evidence of health insurance cover.
Criminal record check results.
Receipt of fee that you have paid to university/college/institute.
ank statement will be required to show that you have enough money to study abroad and you can meet you expense of living too.
4 passport size recent photographs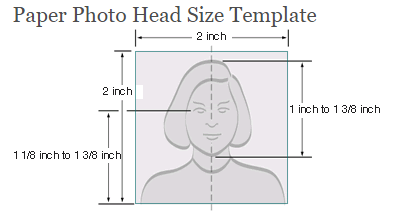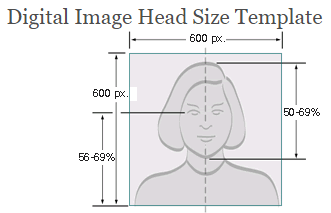 Original IELTS/TOEFL score report. You need at least 6.0 band score in IELTS.
Original educational and non–educational documents should be attested by IBCC and HEC.
How to Apply:
Download visa application form Australian Visa Application here online.
If applying online you will have to first register an account and then provide your all information along with required documents there.
Call for an Appointment at nearest AustralianVisa Application Centre in your city.
Here is a link to schedule an Appointment online.
Organize payment of Visa Fees. It will be submitted at Visa Centre.
To avoid any delay, submit all your required documents at the time of application.
Your biometrics will also be submitted there which includes your fingerprints and photographs.
Make sure you bring one extra copy for each document to avoid any misfortune in case of losing some document.
Along with this a biometric which includes finger prints.
After fulfilling these requirement if you are successful in satisfying the Entry Clearance officer you will get your visa.
Caution:
Do not present false documents. Fraud or misrepresentation can result in permanent visa ineligibility. If confidentiality is a concern, please know that the Australian Embassy or Consulate will not make your true information available to anyone and will respect the confidentiality of your information.